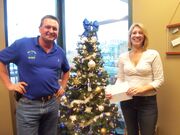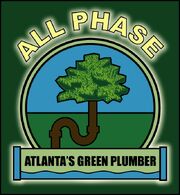 All Phase is Atlanta's Green Plumber. Receiving the full accreditation from GreenPlumbersUSA in Fall of 2008 All Phase is known in the Atlanta metro area for providing water and energy conserving products while maintaining the highest standards of professionalism. Established in 1997 Family Owned and operated All Phase has always gone above and beyond to establish themselves with 100% customer satisfaction. All Phase Plumbing Inc is availible 24/7/365. Call 770-442-1503 or visit [1] or [2]
Ad blocker interference detected!
Wikia is a free-to-use site that makes money from advertising. We have a modified experience for viewers using ad blockers

Wikia is not accessible if you've made further modifications. Remove the custom ad blocker rule(s) and the page will load as expected.