Earth Day
Talk

0
6,599pages on
this wiki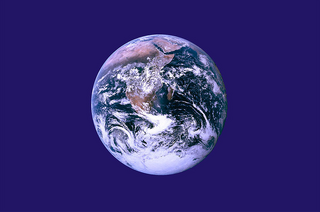 What is Earth Day?
Edit
Earth Day is a day of events and observances intended to inspire awareness of and appreciation for the Earth's environment. The United Nations celebrates Earth Day, which was founded by Gaylord Nelson, each year on the March equinox, while a global observance in many countries is held each year on April 22. Earth day is held annually during spring in the northern hemisphere, and autumn in the southern hemisphere.
Earth Day 2007 was one of the largest Earth Days to date, with an estimated billion people participating in the activities in thousands of places like Kiev, Caracas, Ukraine Tuvalu, Manila, Togo, Madrid, London and New York.
Founded by the organizers of the first Earth Day in 1970, Earth Day Network promotes environmental citizenship and year round progressive action worldwide. Earth Day Network is a driving force steering environmental awareness around the world. Through Earth Day Network, activists connect change in local, national, and global policies. Earth Day Network's international network reaches over 17,000 organizations in 174 countries, while the domestic program engages 5,000 groups and over 25,000 educators coordinating millions of community development and environmental protection activities throughout the year. Earth Day is the only event celebrated simultaneously around the globe by people of all backgrounds, faiths and nationalities. More than a half billion people participate in Earth Day Network campaigns every year.
Earth Day Events Around the World
Edit
Country Wide Events
Edit
Green Apple Festival is a weekend festival of music and environmental awareness that takes place in eight cities across the US. The 2008 Green Apple Festival is produced in partnership with Earth Day Network and presented by Chase. The weekend culminates on Sunday, April 20th with eight free festivals occurring simultaneously at landmark locations across the U.S. in New York City (Central Park), Washington, DC (The National Mall), Chicago IL (Lincoln Park Zoo), Miami FL (Bicentennial Park), Denver CO (City Park), Dallas TX (Fair Park), San Francisco CA (Golden Gate Park) and Los Angeles CA (Santa Monica Pier).
Hands On Earth Day is a partnership between the Earth Day Network and Hands On Network. Schools around the country were treated to a "green makeover" on Earth Day 2007. Local communities volunteered at seven school is Atlanta, Buffalo, Los Angeles, New Orleans, Phoenix, and Portland, working on projects to give them a healthier and sustainable learning environments. The greening projects included: energy audits; refurbishment of existing buildings; installation of energy-efficient products, bike racks and recycling containers; as well as creation of gardens, eco-murals and new outdoor classroom space. Hands on Earth Day 2008 is expected to expand to several additional cities
Local Events
Edit
Taken from http://earthday.envirolink.org/calendar.html
April 1: Earth Day Events in Hampton N.H. ( USA) (event ends April 19)
April 12: Community Earth Day Celebration in Oak Ridge, TN ( TN, USA)

The Green Living Expo (Malibu, HI, USA) (event ends April 13)

April 18: 19th Annual Earth Day Celebration & Green Living Expo (San Luis Obispo, CA, USA)
April 19: 2nd Annual Earth Day Celebration (Corona, CA, USA) (event ends )

Annapolis, MD: Quiet Waters Park Earth Day (Annapolis, MD, USA)
arbor.earth day celebration and tree planting (Fort Wayne, IN, USA)
Austin Earthday Living Green Festival (Austin, TX, USA)
College of the Atlantic Earth Day Celebration (Bar Harbor, ME, USA)
Earth Day Cleanup (Oceanville, NJ, USA)
Goddard High School Ecology Class (Goddard , KS, USA) (event ends April 24)
Living Green Beaverton Neighborhood Summit (Beaverton, OR, USA)
Pahrump Annual Earth Day and Town Clean Up (Pahrump, NV, USA)
Rye, NY Nature Center Earth Day Celebration 2008 (Rye, NY, USA)
Splash! A Celebration of Mermaids and the Sea (Los Angeles, CA, USA)
The California Earth Day Run and Walk (Sacramento, CA, USA)
Turtlefest 2008 (Juno Beach, FL, USA)

April 20: Earth Day Celebration at The Health Chic House (Haines City, FL, USA)
April 22: Earth Day Calgary -- 22 Minute Makeover (Calgary, Canada)

Frick Environmental Center Earth Day Celebration 2008 (Pittsburgh, PA, USA)
North Norfolk Coast Earth Day Event (Burnham Deepdale, United Kingdom)
Wilshire Center Earth Day/Car-Free Day (Los Angeles, CA, USA)

April 26: Earth Day:10K Banica River Finishers Run (Dumaguete City, Philippines)

Party for the Planet (SLC, UT, USA)
Westport, CT: Green Earth Fair (Westport, CT, USA)
External Resources
Edit